MEDICARE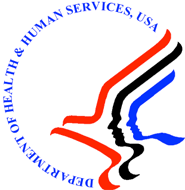 Thousands of people in Nassau and Suffolk County are losing the Medicare Advantage plan they have had and trusted for many years. Whether this applies to you, you are new to Medicare, or you are just confused about what comes next we are available to help.

We, at Plans Plus Benefits are a full service Health Insurance Brokerage Firm with offices on both the North and South shores of Long Island. After years of both speaking about and personally using Medicare we have become very good at teaching people the differences in plan choices so they can make an informed decision. In most cases this can be done over the phone but face to face meetings are available to anyone who would prefer.
WE DON'T SELL, WE TEACH.
WE NEVER CHARGE OUR CLIENTS A FEE TO ADVISE AND ENROLL THEM INTO THE BEST PLAN FOR THEIR NEEDS.
Give us a call today to get the guidance you deserve.
631-423-6199
INQUIRE ABOUT MEDICARE – SEND US A MESSAGE